Yesterday I was strolling through Target's dollar section and I came across these cute glitter Halloween frames. Well my crafty side got all excited about how I could make these beauties so much better. So ripped off the cute kiddie pics that were already glued on them and got to work!
Fast project right? I thought so until I started looking for just the right spooky pics to put in them! First stop for printable art~ The Graphics Fairy! Then a grueling 2 hours later, I have trouble making decisions sometimes, I finally ran across this cute door mat with "The Queen of Halloween" on it!!! And since I am the Queen of Halloween, (hey, I have the Koosie to prove it), I knew I needed a sign like that for my spooky abode. For the Birdcage pic I used one of Graphique's awesome birdcage pics. Then I added a crow from The Graphics Fairy and ta-da!  Let me show you how I did it.
Materials: 2 spooky frames from Target ($2.50 each), black poster board, newspaper wrapping paper also from Targets dollar section (love it), cardstock, paper cuter, rotary cutter & mat, pencil, spray glue and scissors.
Pull the top cute kiddie paper picture off of the frame carefully. Use one of them as a guide and trace two of them onto the poster board. Cut them out with scissors. This is your base to cover the torn frame parts. Choose a printable design.
How to make Custom Printables
For the Queen of Halloween, I used PicMonkey Online Photo Editor. Here's an easy way to get your base pic if you are not savvy with a "photoshop" type image editor. Type in Google "white", hit search, click "Images" to view the color images. Click on one and download it to your computer. Upload the color white pic you downloaded to PicMonkey. Resize to 2000 x 2500 this makes an 8×10 picture base. Save it for future projects. Then rotate it to make a horizontal pic. Type your words using the "Bleeding Cowboy" Font.
To add the crown, go to The Graphics Fairy and download a Crown, there are many to choose from. Then back on PicMonkey click "Overlays", click "Your Own" at the top of the page. Upload the Crown you saved and place in pic, resize and move it around until it looks right to you. Right click the Crown and choose "Send to Back", this makes the Crown go behind your letters. Hit save and print it out on cardstock.
Cut down cardstock with paper-cutter. I then cut the piece of the newspaper wrapping paper to use as a border with a rotary cutter sized to fit the frames. I like to use a rotary cutter because it gives you nice clean lines, if you do not have one get one!! Next spray glue the newspaper border to the poster board. Then I used Elmers Glue with a sponge applicator to glue the cardstock to the newspaper. Smooth out wrinkles quickly. Use Elmers glue to glue the poster board to the frame.
For the Birdcage~ I won these graphics from Graphique a few months ago and it has a transparent background. The Graphics Fairy has birdcages as well. I pretty much did the same thing. Upload it to PicMonkey. Resize if needed. I then added an overlay, uploaded the crow and placed him on the birdcage. Save and print out on cardstock. Follow the steps above to add it to the frame. It's easier than you think! They are too cute! Sooo much better than before and only $6.00!

Featured on:
Linked up to: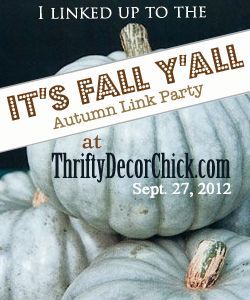 Links you may enjoy….