This post may include affiliate links to find a product mentioned. See my full Disclosure for more info.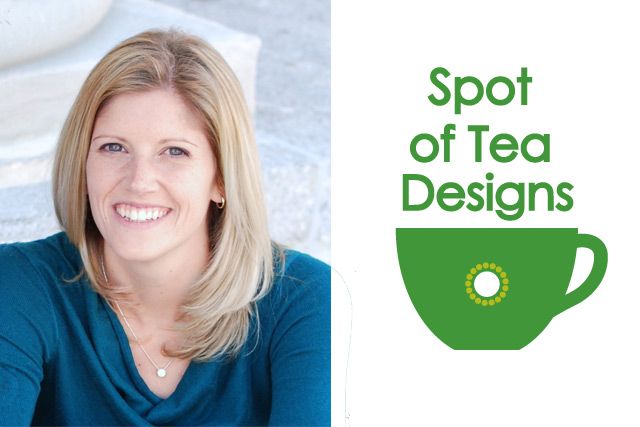 Hi I'm Tara from Spot of Tea Designs.com. I blog about my attempts at crafts, DIY projects, home decor, baking, party planning, being married and a new mom. I often host "Use Your Stash" challenges that encourage unique ways to recycle items already in your possession, or to use up some of those crafting supplies you've been hoarding saving for a rainy day. Recently, when going through my collection of picture frames that were nott on display, I found a white one that had a few scratches on it.

Instead of throwing it away, I recycled it for a Christmas craft using a "Just Add Glitter" approach!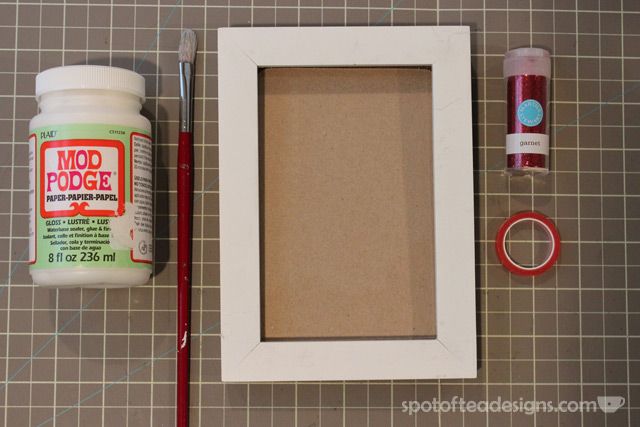 DIY Candy Stripe Frame
Here's what you need: Frame, Double Sided Tape, Glitter, Decoupage Glue, Paintbrush, Small Cup/Dish, Pencil, Ruler, Scrap Paper, Optional: Baker's Twine and a Chipboard tag.
To turn this forgotten frame into a cute candy cane design, use your pencil and ruler to make parallel lines on the frame. Tip: I worked on my cutting mat and used the grid lines to help keep everything straight. Apply double sided tape along these lines, covering up the pencil lines with the tape.
Fold a piece of scrap paper in half in both directions then unfold and lay your frame on top. Generously sprinkle glitter over the taped lines. The creased paper will help keep the glittery mess to a minimum and make it easier to pour back in your bottle.
Pour some decoupage glue into a small dish or cup (as to not contaminate the rest of the bottle) and cover the frame. This will help seal the glitter and hopefully stop it from rubbing off everywhere.
Once dry, insert a photo into the frame, add some embellishments and put it out on display!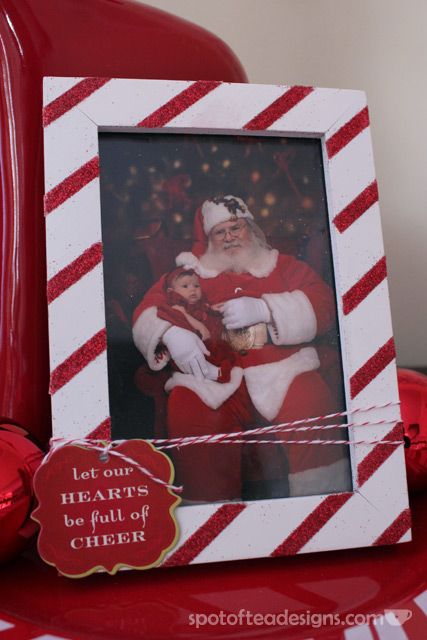 I'm so happy I was able to save this boring frame from a life in the dark basement and put it on spotlight with a photo of my daughter's first picture with Santa!
Special thanks to Kim for letting me guest post here on Made in a Day, a blog I've admired for a while now! If you're in search of other Christmas and Holiday themed crafts, make sure to check out her Christmas & Holiday Linky Party!